CLEAR THERMOPLASTIC POLYESTER (PET) SHEET
Engineering & Design Plastics Ltd supply two types of thermoplastic polyester (PET) sheet based on polyethylene terephatalate. PETG (polyethylene terephtalate glycol modified) and APET (amorphous polyethylene terephatalate). Both types offer excellent impact resistance (approaching that of polycarbonate), high transparency, good chemical resistance and cost effective processing. Depending on the application, Polyester sheets are used as an alternative to solid acrylic, polycarbonate and PVC sheets. Engineering & Design Plastics Ltd mainly supply Polyester sheet from two different European manufacturers.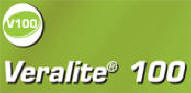 We supply a Belgian (IPB nv) sheet branded VERALITE 200 (PETG) / VERALITE 100 (APET) and an Irish (Foamalite) sheet branded PETGlite (PETG) and APETlite (APET), however we are not limited to these brands, so if you have a requirement for another brand please enquire with our sales office.
APET sheet - Veralite® 100 / APETlite
Solid APET sheets are used for machine guards, displays, signage and safety glazing.





Excellent impact resistance

High stiffness

High transparency and gloss

Very good chemical resistance

More economical than conventional impact resistant materials

Good fire behaviour (Y1/B1/M2)

Food approved (FDA/BGA)

100% recyclable = "ecological"

Cost-effective processing

Easy sizing (shearing/cutting/sawing)

No predrying required prior to processing

Can be cold and hot bent

Can be bent faster than conventional materials

Can be printed and bonded

Vinyl films can be applied
Veralite 100 AR and APETlite anti-reflective, is are extruded transparent sheet with an anti-reflective side (one side is matted through calendering a texture in the sheet) and offers following properties:
Same characteristics/benefits as standard clear Veralite 100 / APETlite plus:
Very light textured surface

Prevents light reflection
Applications
Poster covering

Pavement signs

Picture framing

Displays

Kiosks

Public signage
PETG (polyethylene terephtalate glycol modified) - Veralite 200 / PETGlite
Please note VERALITE 200 / PETGlite are not suitable for outdoor use, for outdoor applications, use VERALITE 202 UV or PETGlite UV
Veralite 200 / PETGlite is used for







Veralite 200 / PETGlite are extruded transparent sheet based upon PETG resin, offering following benefits
Superior light transmission

High gloss

Excellent impact resistance

Food approved (BGA/FDA)

Good chemical resistance

Good fire resistance (B1/Y1)

Cost-effective processing

No predrying required

Cold and hot bendable

Easily thermoformable (fast cycletimes)

Formable at low temperatures (shorter cycle times)

Offers high definition on your formed part

Low shrinkage after thermoforming

It is easily printable

Can be thermoformed with vinyl films applied

It can be screwed or riveted
VERALITE 202 UV

VERALITE 202 UV and PETGlite UV, have a 2-sided co-extrusion layer with UV-protection, which makes them suitable for outdoor use. They offer the following benefits :
Excellent impact resistance

Excellent fire ratings (B1/Y1)

Can be punched, drilled easily

Good chemical resistance

"Ecological" product (100% recyclable)

High gloss

Excellent UV-resistance
VERALITE UV, due to its outstanding characteristics is suitable for :
Outdoor displays

Outdoor signs

Outdoor glazing

Roof domes

Safety glazing

Bus shelters
Down loads

Technical data
Technical data
Technical Manual
Technical Manual
MSDS
MSDS
MSDS
MSDS
Warranty
Warranty PETGlite UV
Chemical Resistance
Flammability
Use With Food
Use With Food
Miscellaneous Certificates
Working with Veralite®
Bending
Bonding
Cleaning
Crystallizing
Drilling
Laser Cutting
Polishing
Printing
Recycling
Routing
Sawing
Shearing
Sterilising
Stocking
Tapping
Thermoforming
Welding